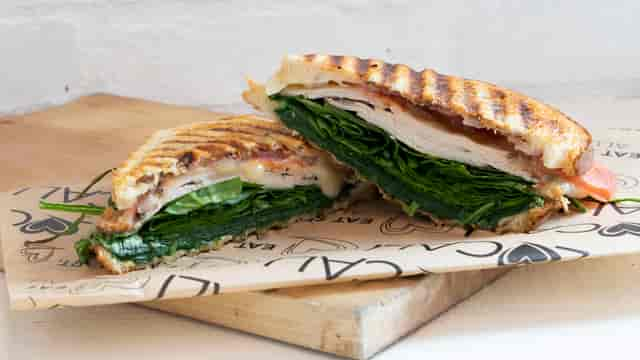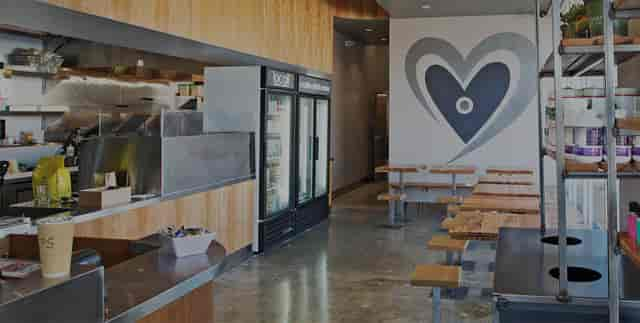 Healthy Franchising
Overview
Locali is the original and fastest growing healthy convenience store and deli. If Whole Foods and 7-Eleven had a baby, it would be named Locali. The Los Angeles grown concept is such a hit, we're growing to major markets across the U.S. through franchising.
Target Franchisee
We're looking for franchisees who are passionate about the LOHAS (Lifestyles of Health and Sustainability) movement and want to take advantage of the rapid growth in the sector by investing in an emerging concept positioned to be a category leader. Qualified franchisees will have experience owning and/or operating multi-unit restaurants within a territory; or be qualified investors looking to take advantage of Locali's innovative first mover position within the space.
Requirements
The ideal Locali franchisee meets all of the following requirements:
$750k net worth

$250k liquid capital available for investment

Minimum 3 Unit commitment

Willing to begin developing their territory in the next 3 months
Franchise Facts
Founded:
2009
Segment:
QSR/Convenience Store
Footprint:
600 – 1,000 square feet
Revenue Streams:
Dine-In, Carry-Out, Catering, Retail (convenience)
Hours of Operation:
8am – 10pm
Day Parts:
Breakfast, Lunch, Dinner, Snacks
Franchise Fee:
$35,000
Development Fee:
$17,500 against franchise fee for each unit developed
Royalties:
6%
Worldwide Creative Fund:
2%
Local Store Marketing:
1%
Start Up Costs:
$293,300 - $533,500
Market
Locali is focused on expanding through franchising, with franchisees who meet our minimum requirements, to the top 40 U.S. media markets. International opportunities will be considered for qualified groups investing in large territories.
Support
Locali is committed to quality and consistency at every location and has developed systems which make duplicating our famous recipes and flavors easy for franchisees. We use best in class partners to guarantee product consistency and distribution to all restaurants.


Additional support provided to franchisees includes:
+ Real Estate/Site Selection
+ Store Build-Out/Construction
+ Training Systems
+ Operational Support
+ Recipe and Menu Development
+ Marketing and Brand Building
+ Vendor and Equipment Selection
+ Point of Sale System
+ Pre-Opening/Grand Opening Support
+ Business Consulting
Become a Locali Franchisee in 30 Days
Step 1
Submit inquiry form & download eBrochure
(Today!)
Step 2
Speak with franchise specialist
(Within 24hrs)
Step 3
Submit franchise application
(2 days)
Step 4
Review application w/ franchise specialist
(3 days)
Step 5
Receive & review Franchise Disclosure Document w/ franchise specialist
(5 days)
Step 6
Schedule discovery day with franchisor
(14 days)
Step 7
Execute letter of intent
(16 days)
Step 8
Become a Locali franchisee
(30 days)
READY TO BECOME A SUCCESSFUL FRANCHISEE?
CLICK BELOW TO COMPLETE OUR FRANCHISE APPLICATION & ACCESS THE FDD:
Disclaimer
Notice Regarding Franchise Offers and Sales
This information is not intended as an offer to sell, or the solicitation of an offer to buy, a franchise. It is for information purposes only. There are approximately 14 countries and 15 US states that regulate the offer and sale of franchises. The countries are Australia, Brazil, Belgium, Canada (provinces of Alberta, British Columbia, Manitoba, New Brunswick, Ontario and Prince Edward Island), China, France, Indonesia, Italy, Japan, Malaysia, Mexico, Russia, South Korea, Spain, and the United States of America. The US states are California, Hawaii, Illinois, Indiana, Maryland, Michigan, Minnesota, New York, North Dakota, Oregon, Rhode Island, South Dakota, Virginia, Washington, and Wisconsin. If you are a resident of one of these states or countries, are receiving this message in one of these states or countries, or intend to operate a franchise in any of these states or countries, we will not offer you a franchise unless and until we have complied with any applicable pre-sale registration and/or disclosure requirements in the applicable jurisdiction.
This offering is not an offering of a franchise. In New York (USA), an offering of a franchise can only be made by a prospectus that has been previously filed and registered with the Department of Law of the State of New York. The application for registration of an offering prospectus or the acceptance and filing thereof by the Department of Law as required by the New York law does not constitute approval of the offering or the sale of such franchise by the Department of Law or the attorney general of New York.
OUR WEBSITE HAS NOT BEEN REVIEWED OR APPROVED BY THE CALIFORNIA DEPARTMENT OF BUSINESS OVERSIGHT. ANY COMPLAINTS CONCERNING THE CONTENT OF THIS WEBSITE MAY BE DIRECTED TO THE CALIFORNIA DEPARTMENT OF BUSINESS OVERSIGHT AT
www.dbo.ca.gov
.